With over 14-year experience in the LED flashlight industry, Cyansky Light goes faster than its competitors, for a startup. After the two mini-size keychain flashlights M2 and M3, outdoor flashlight P20, H3, and H5, tactical flashlight P25, we just released the K3 tactical flashlight in May, 2021.

The palm-sized handheld K3 is the first flashlight to adopt Luminus SFT-40-W LED. With only 151 mm length and 40 mm diameter head, the tactical torch can reach up to 600 meters with 1600 lumens, twice as much as the same size light in the market.
As the advanced LED tactical flashlight, The zirconium bezel equipped onto Cyansky K3 helps you easily handle close combat against the enemies and break windows in an emergency. Additionally, the optional gun mounts and remote switch can fully meet your tactical needs in different scenarios.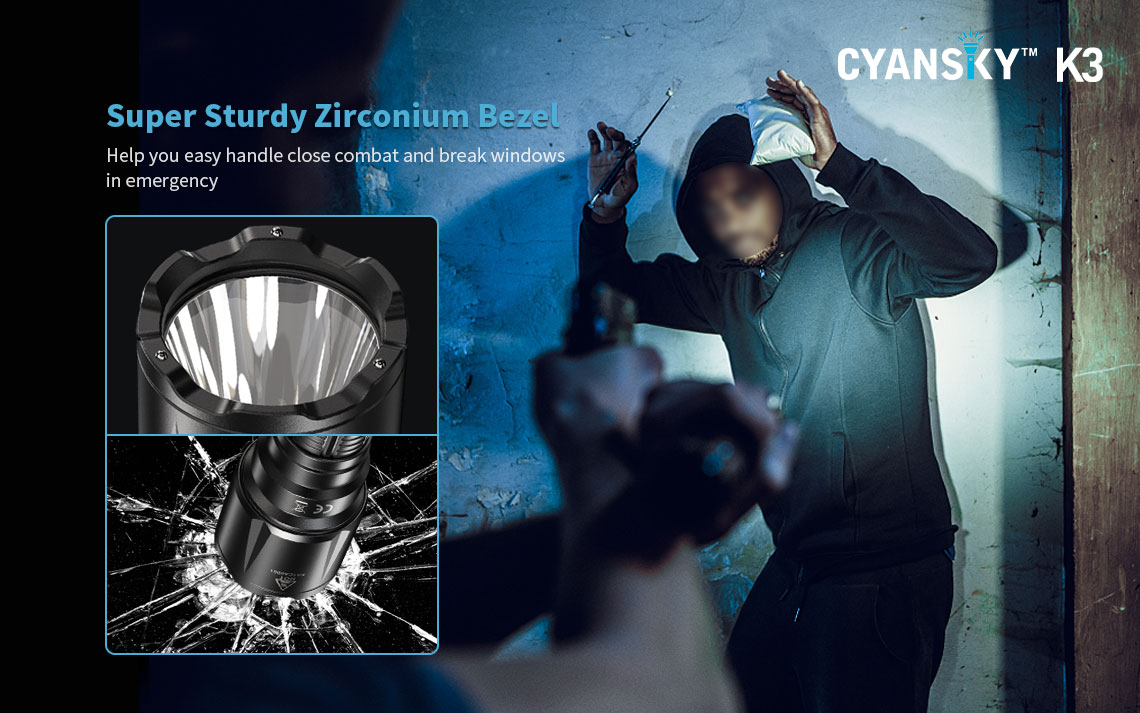 Similar to the other Cyansky LED flashlights, the K3 still adopts the dual-switch control for power on/off and brightness or strobe adjust separately.

Powered by a 5000mAh rechargeable 21700 Li-ion battery, the torch can work for more than 100 hours and the maximum brightness reaches 1600 lumens.

In addition, it works with you under rugged environments, like rainy, snowy, mountains, caves, and so on thanks to its excellent quality. It features an Aluminum hard-anodized anti-abrasive finish, IPX8 waterproof, 2-meter impact resistance with working temperature from -30 to 50 cent-degree.
You can explore more features and parameters of K3 Tactical flashlight here.
Thanks to the chance that Father's Day is coming, Cyansky Light gives a special discount for this advanced torch as a great gift for dad.
Dad always shoulders the heaviest duty to support your whole family. Are you ready to get dad a gift as a sign of appreciation? — USD14.95 Big Discount! Get the gift now.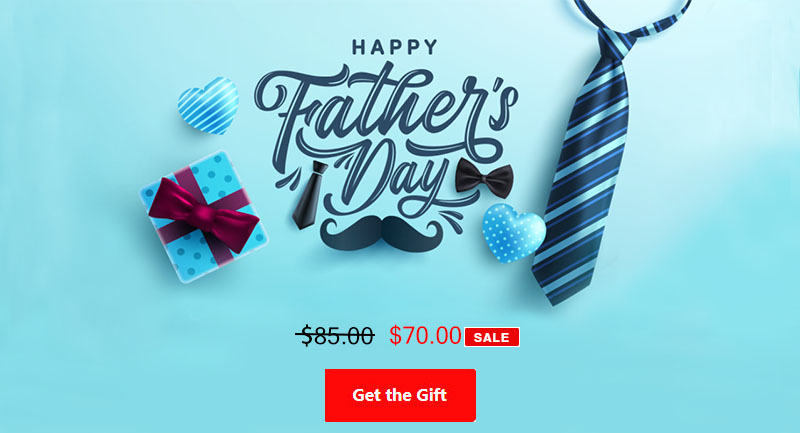 Be a Cyansky Dealer
Shop K3 Tactical Flashlight